Joseph Zeleznock
MSPT, Owner/Operator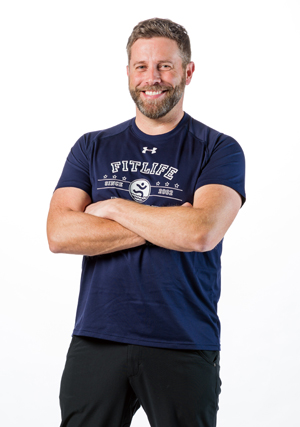 Joe is owner and operator of FitLife, as well as a Licensed Physical Therapist. Joe received his Bachelor's Degree from the University of Massachusetts at Amherst in Exercise Physiology. After graduation, he gained experience as an exercise physiologist in numerous outpatient physical therapy settings. From these experiences, his passion grew to open his own center that would provide comprehensive care for the patient and fitness member alike. He later moved to Pennsylvania and completed his Master's Degree in Physical Therapy from Neumann College. Throughout graduate school, Joe managed a wellness center which afforded him the opportunity to gain experience operating a full wellness center including fitness, aquatics and rehabilitation. Joe remains passionate about opening many FitLife facilities which include both fitness and rehabilitation under one roof, guided by highly trained staff while providing the best in customer service.
Cheryl Nowlan
PT, DPT, Clinic Supervisor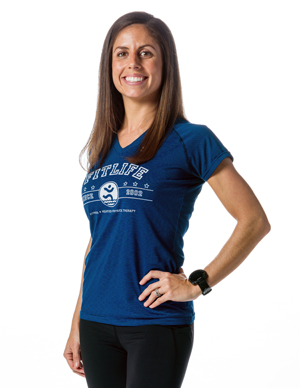 Cheryl earned her Bachelor's Degree from Sacred Heart University in 2009 and her Doctorate in 2012. While at Sacred Heart, Cheryl was the captain of her dance team which finished fourth in the nation in Collegiate Division 1 Dance. In graduate school, Cheryl traveled to Guatemala with a group of physical therapy students to provide physical therapy services at various locations throughout the country. After graduation, Cheryl worked at a private outpatient clinic in Fairfield County, Connecticut, and then at the Yale University Health Center in New Haven, Connecticut. Originally from Havertown, Cheryl is very excited to be back in the Philadelphia area, and looks forward to treating patients at FitLife. Outside of physical therapy, Cheryl enjoys running, dancing, playing soccer and traveling.
Nikita Bilgi
DPT, BPT
Nikita has traveled through several cities and countries throughout her life assimilating and growing with various cultures around her. She grew up in the Middle East, completed her high school and earned her Bachelor's in Physical Therapy from India and then moved to Canada. She has been a physical therapist on the move for 7 years, having worked in India, Canada, Virginia and now, Philadelphia. Further, she completed her Doctorate in Physical Therapy from University of Michigan-Flint, and continues to build her competency in Vestibular Rehabilitation, Temporo-Mandibular Joint Rehabilitation, Orthopedics and Sports Rehabilitation. Through her experience, she passionately strives to guide her patients towards an active lifestyle, promoting wellness and independence in fitness. In her free time, she loves kickboxing, bootcamp classes and indulges in restaurant hopping.
Joseph Rinaldi
PT, DPT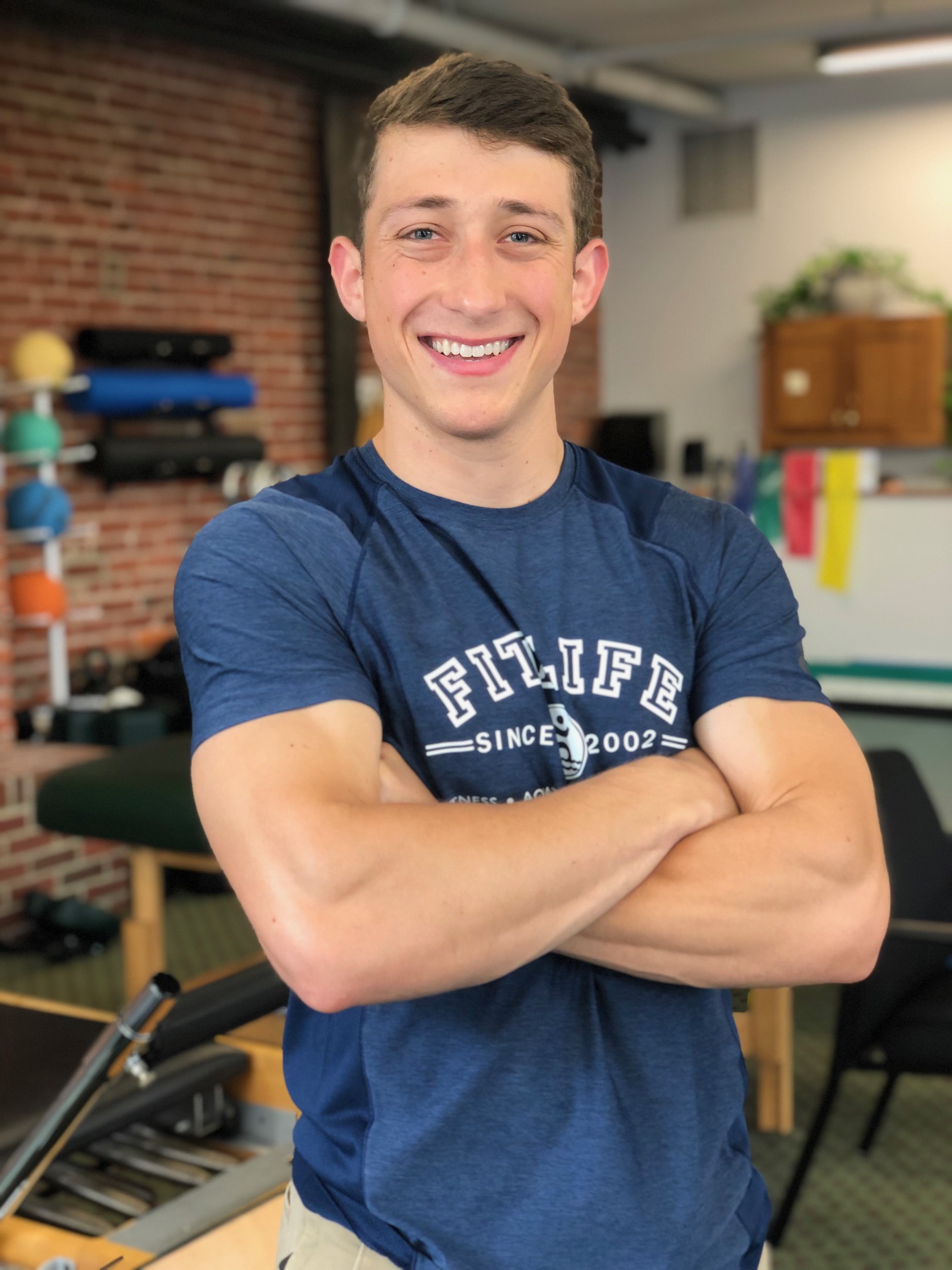 Joe began his collegiate career at Bucknell University where he studied Molecular Biology and walked on to the football team. Following his sophomore year, he transferred to Rutgers University where he earned his Bachelor's Degree in Exercise Science (2016). He then moved to Philadelphia where he went on to earn his Doctorate Degree in Physical Therapy from Drexel University (2019) and had the honor of delivering the graduation speech. While at Drexel, Joe completed internships at various orthopedic clinics across New Jersey and sought out experience working in both pediatric and sports settings. Joe has an extensive background in athletics and working as a performance coach with athletes of all ages. Additionally, he traveled to Guatemala where he helped provide physical therapy services to underserved communities. Joe is originally from Westfield, NJ and is excited to move to the Philadelphia area to be a part of the FitLife community. Outside of work, Joe enjoys exercising, hiking, photography and creating content for his Instagram account and blog, which has been published by the APTA.
Samantha Birmingham
PT, DPT
Samantha (Sammi) completed her undergraduate degree in Kinesiology from Temple University earning the honor of Cum Laude, and later returned to Temple to complete her Doctorate in Physical Therapy. While at Temple for her Doctorate, Sammi was very active in the North Broad Street Probono Center, a facility that provides low- or no-income individuals free physical therapy treatment, and she was later inducted in to the Probono National Honor Society. Sammi also traveled to Guatemala while in school on a medical service trip where she treated a wide variety of neuromuscular and orthopedic conditions at various locations throughout the country. Sammi is highly dedicated to treating the underserved both locally and abroad. She prides herself in providing evidence-based treatment that is functional and effective to improve the lives of those that cross her path. Sammi enjoys singing and running in her free time and hopes to someday treat with FIMRC, an international organization that provides medical services to children and communities in developing countries.
Amber Lonetti
Physical Therapist Assistant
Amber is a licensed Physical Therapist Assistant. She found her passion for orthopedic rehabilitation through the sports-related injuries she experienced while pitching 7 years for a Pittsburgh Jr. Olympic fast pitch softball team. She received her Associate's Degree from BPCC in Bossier City, Louisiana in 2016. Amber worked for 2 years as a PTA at Orthopedic Specialists Hospital in Shreveport, LA where she specialized in aquatic and sports and orthopedic rehabilitation before being relocated to Philadelphia. Working just miles away from Barksdale AFB, which is home to more than 15,000 active duty and reserve military members, she treated a large population of United States military men and women as well as members of the local community. Being a military spouse, Amber and her husband were stationed in Guam for 3 years where she spent her days exploring and immersing herself into the Chamorro and Filipino cultures of the island. Her hobbies include spending time with her husband and new son, circuit and HIIT training, playing softball, and world travel. ​
Natalia Oliveira
Exercise Physiologist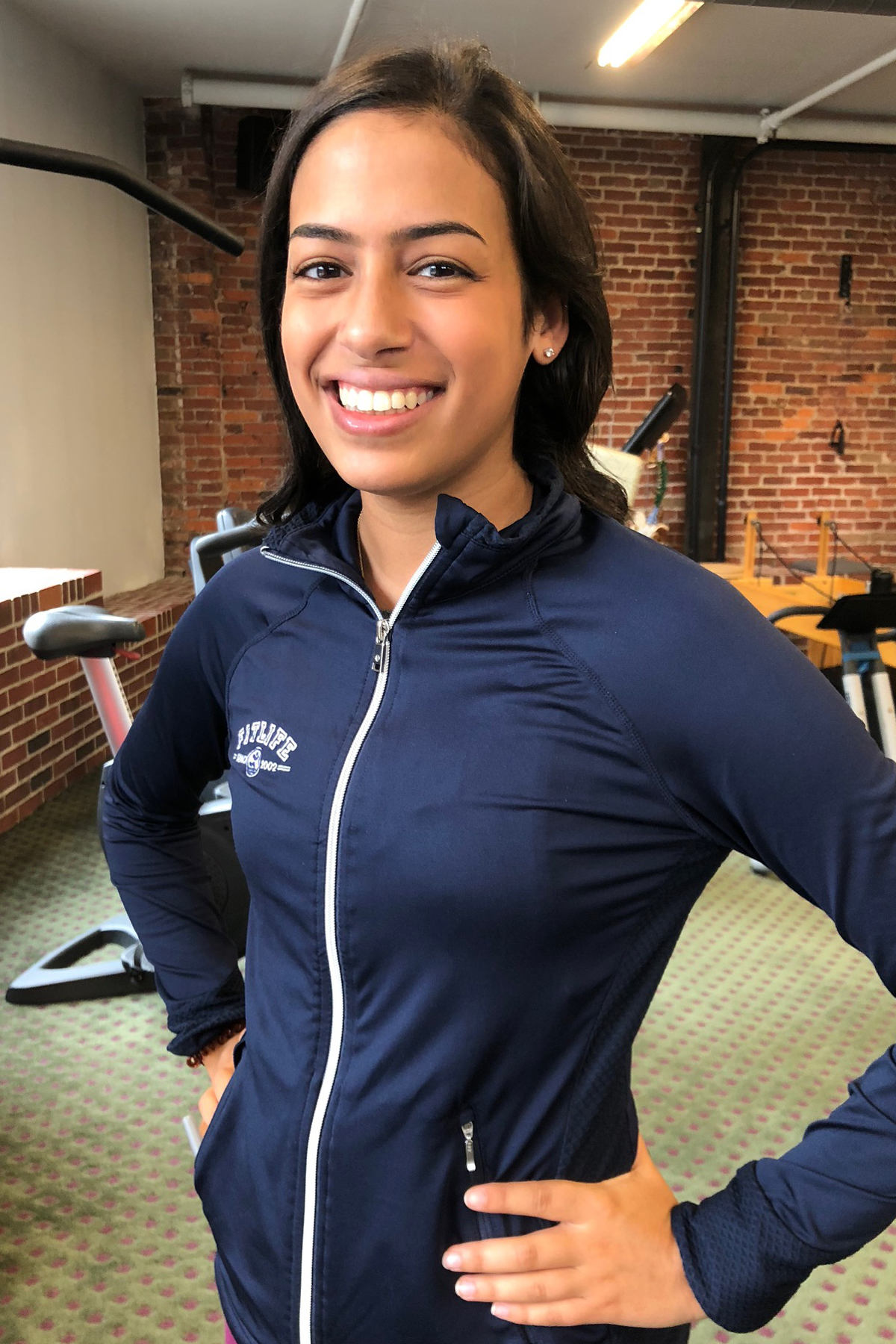 Natalia earned her Bachelor's Degree from Pennsylvania State University in 2018. Her passion for this field originally grew from seeing how physical activity positively influenced her own life after joining the cross country team. She was then driven to study Kinesiology. At Penn State, her greatest interests involved researching the motivations and other psychological components of physical activity, as well as working towards her Group Fitness Certification. Natalia teaches a wide varierty of classes; however, her favorites include cylcing and Barre Fitness. She is excited to officially start her journey in becoming a Doctor of Physical Therapy this Summer at Univeristy of the Sciences in Philadelphia.
Marissa Alpaugh
Exercise Physiologist
*Bio and photo coming soon!