Joseph Zeleznock
MSPT, Owner/Operator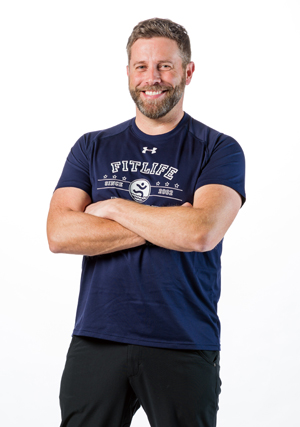 Joe is owner and operator of FitLife, as well as a Licensed Physical Therapist. Joe received his Bachelor's Degree from the University of Massachusetts at Amherst in Exercise Physiology. After graduation, he gained experience as an exercise physiologist in numerous outpatient physical therapy settings. From these experiences, his passion grew to open his own center that would provide comprehensive care for the patient and fitness member alike. He later moved to Pennsylvania and completed his Master's Degree in Physical Therapy from Neumann College. Throughout graduate school, Joe managed a wellness center which afforded him the opportunity to gain experience operating a full wellness center including fitness, aquatics and rehabilitation. Joe remains passionate about opening many FitLife facilities which include both fitness and rehabilitation under one roof, guided by highly trained staff while providing the best in customer service.
Erin Pizzeck
Fitness Operations Manager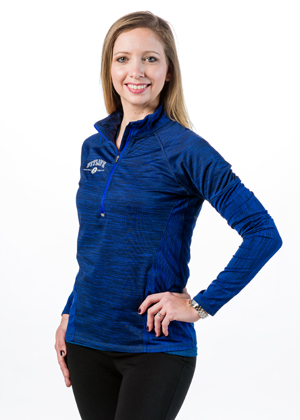 Erin joined the FitLife team in May 2010, and has served as the Fitness Operations Manager since 2013. Prior to starting at FitLife, Erin worked in the fashion retail industry as store manager and visual merchandising manager to various flagship women's fashion retailers in the area. During that time, Erin also completed her Bachelor's Degree in Graphic Design Communication at Philadelphia University in 2005, graduating at the top of her class in the School of Design. She earned her Executive Master of Business Administration Degree through Villanova University's School of Business in 2020. Having previously lived in both Mt. Airy and Chestnut Hill, she appreciates the unique nature of the community, and enjoys being a part of it daily by working at FitLife. She is infinitely inspired by the patrons of FitLife, and embraces the mindset that to live an active and healthy lifestyle sets the groundwork for life-long good health and happiness.
Megan Ritz
PT, DPT, Physical Therapy Supervisor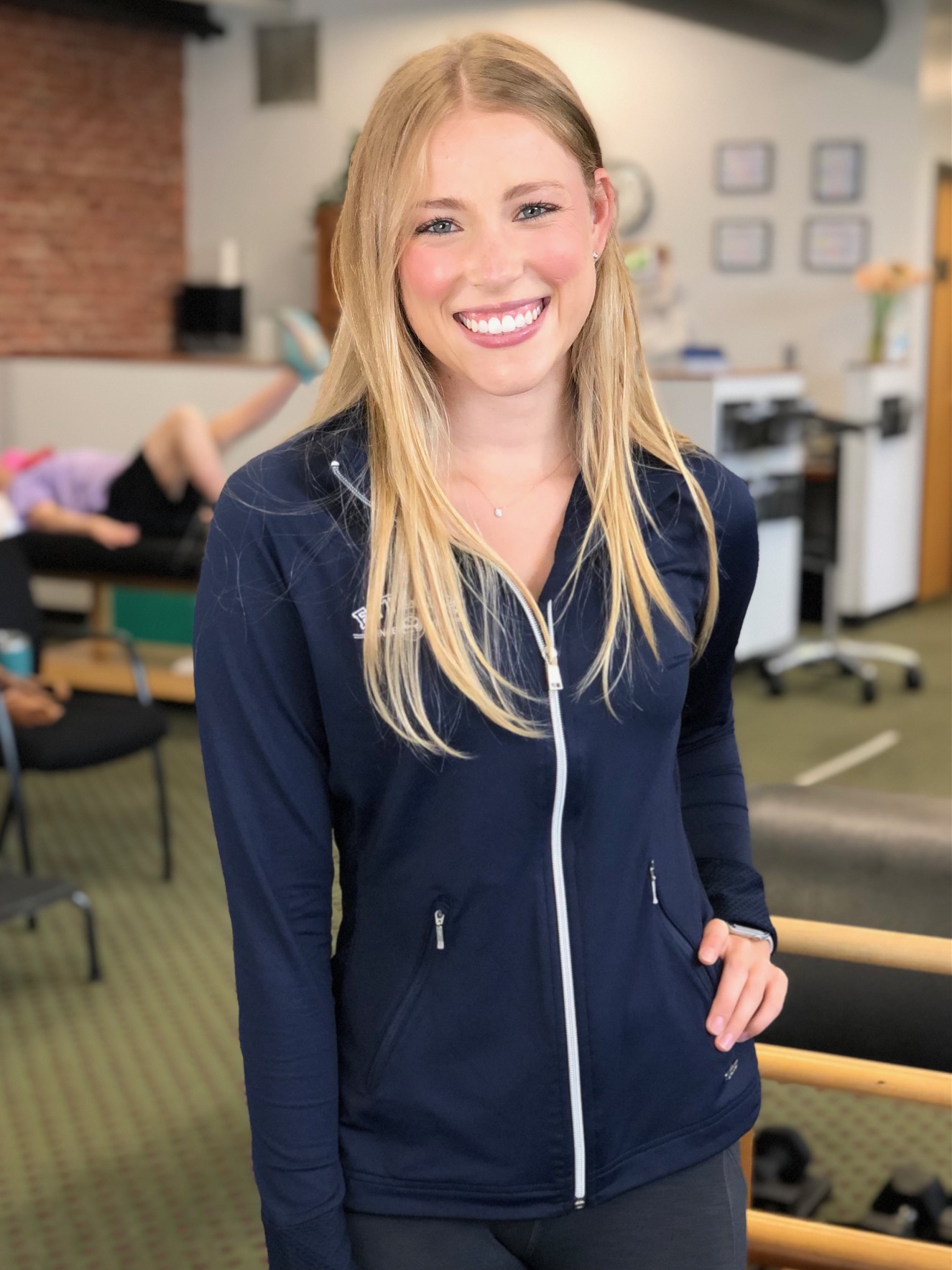 Megan attended Loyola University Maryland where she competed in Collegiate Division 1 Cross Country and Track and Field before transferring to the University of Scranton where she graduated Magna Cum Laude with a Bachelor's Degree in Exercise Science. In 2021, Megan earned her Doctorate of Physical Therapy from Temple University. White attending graduate school, Megan was active in the DPT Student Association where she was the Committee Head for the Community Outreach program, and she traveled to Guatemala on a medical service trip to bring Physical Therapy services to the underserved in the community. Megan is passionate about improving the wellbeing of her patients, and she aims to empower them through individualized treatment approaches that are tailored to their goals. In her free time, Megan is an avid runner, and enjoys listening to music, traveling, and spending time with family.
Rachel Miller
PT, DPT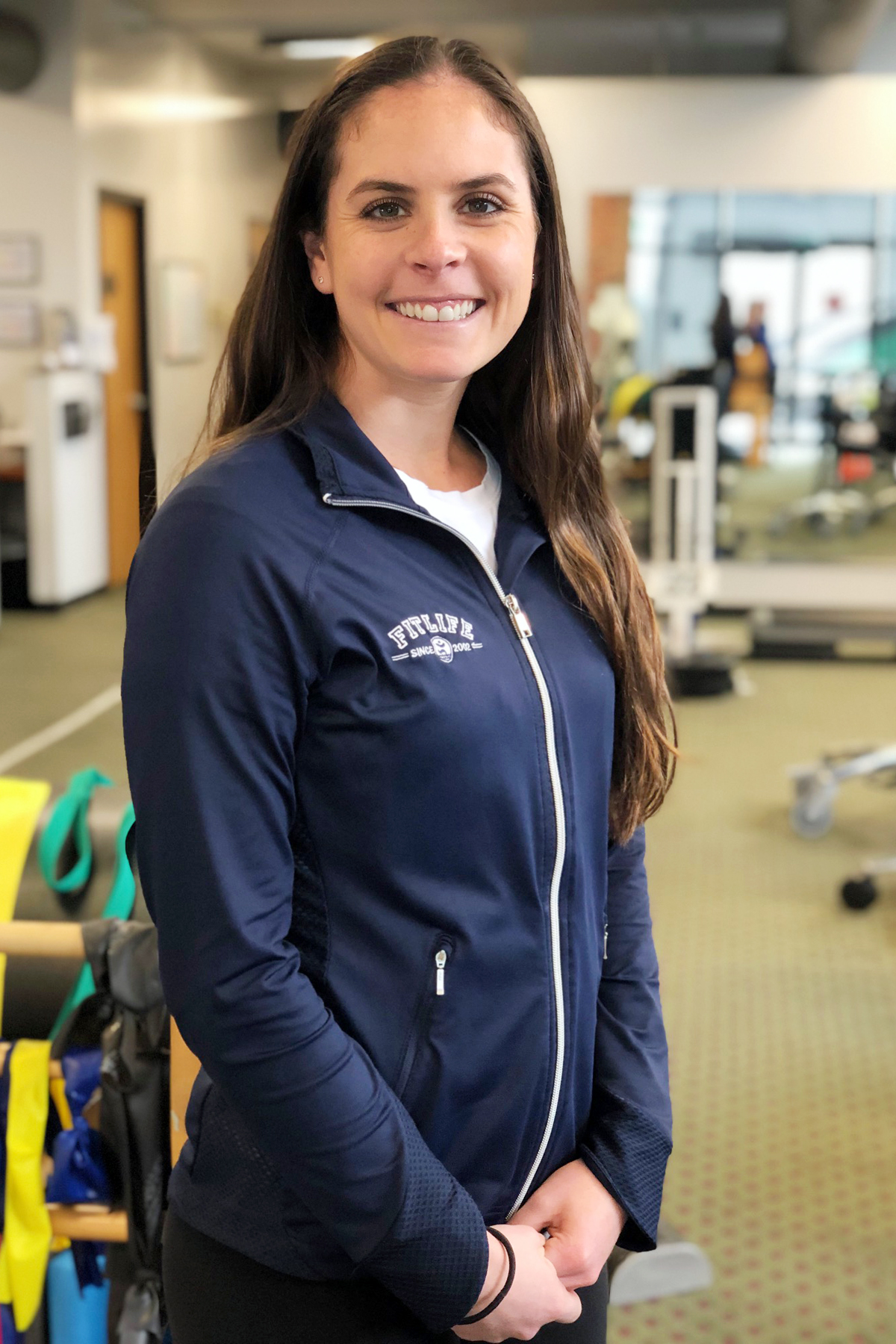 Rachel attended Jacksonville University where she played Division 1 volleyball. She graduated Summa Cum Laude with a B.S. degree in Kinesiology in 2017. She obtained her Doctorate of Physical Therapy (DPT) from Drexel University in 2021. She grew up in Clearwater, FL and currently resides in Philadelphia. Rachel enjoys working out, going to the beach and spending time with her family and friends. She is also a huge sports fan and loves the Tampa Bay Lightning.
Zachary Tiongson
PT, DPT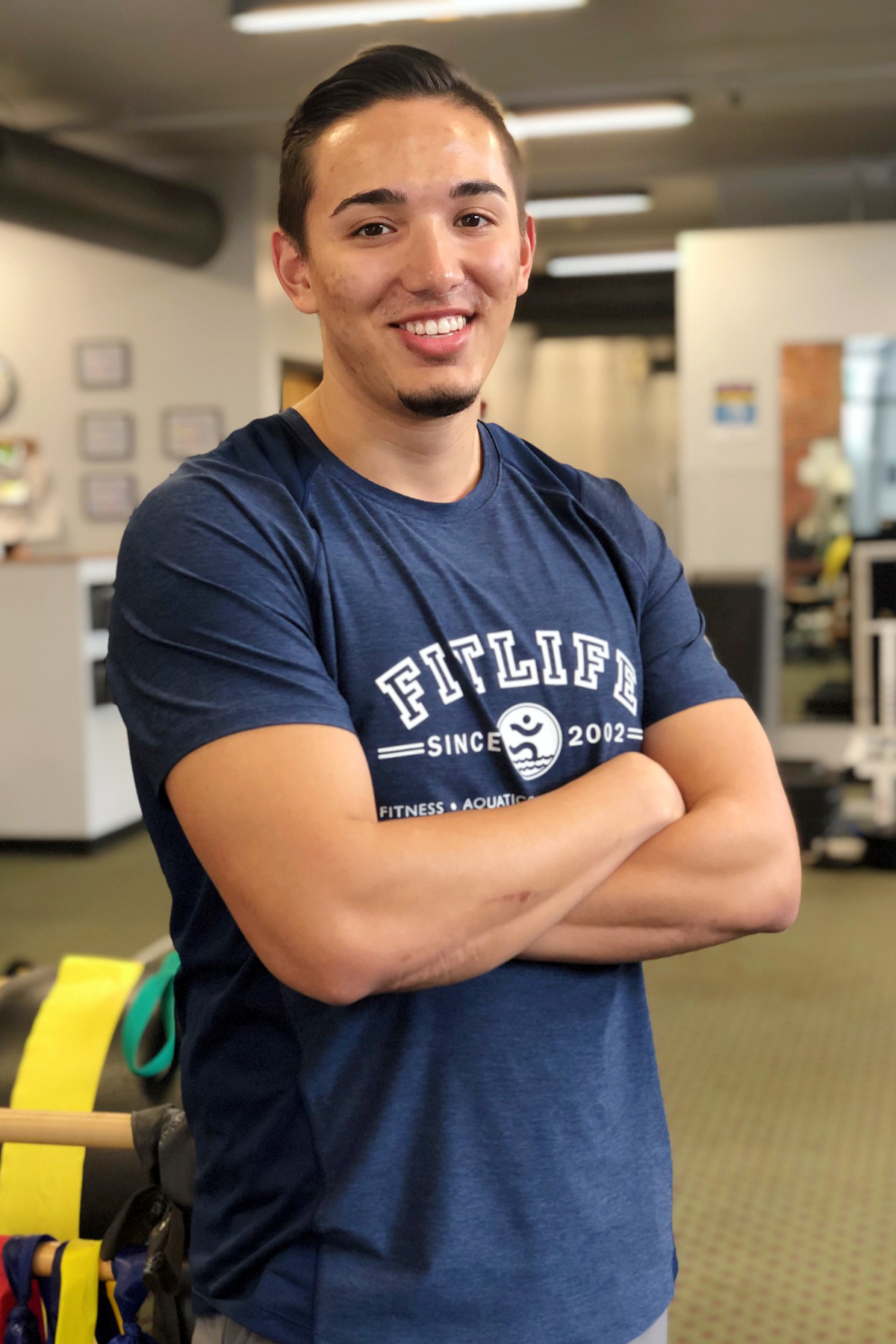 Zach attended Widener University where he graduated Summa Cum Laude with his Bachelor's Degree in Biology in 2018. He then continued his education at Widener University to graduate with his Doctorate of Physical Therapy in 2020. As an active individual who played baseball and basketball throughout his entire life, Zach has a passion for sports and orthopedic physical therapy. Currently training in Maitland manual therapy, he will utilize a hands-on manual therapy approach with his clients to help them reach their goals. In his free time, Zach enjoys going to the gym, being outdoors, and spending time with friends and family throughout the Philadelphia area.
Michael McNeil
PT, DPT
Mike attended Penn State University, graduating with a Bachelor of Science in Kinesiology with an emphasis on Movement Science. Later, he obtained his Doctorate of Physical Therapy from Drexel University. Since graduation, he has earned a certification in LSVT for the treatment of Parkinson's Disease and has completed additional coursework for the management of Advanced Vestibular Conditions. Outside of the clinic, Mike enjoys staying acive, hiking, biking, swimming, and playing sports. Mike is from Philadelphia, and is a big fan of all the Philly sports teams. He lives in Ambler and always appreciates recommendations for restaurants and live music around the city.
Seth Kaufmann
PT, DPT
Seth graduated from Temple University with a B.S. in Kinesiology, then later graduated from Temple University's Doctor of Physical Therapy program in May 2020. Seth specializes in treating a wide variety of orthopedic and neuromuscular conditions, with a focus on manual therapy and pain science education. His ultimate passion is treating vestibular conditions including dizziness, vertigo, balance deficits, concussion, and other neurological conditions. Seth also specializes in working with athletes of all sports, especially golfers across the lifespan. He has been golfing since the age of three, so one might expect to find him at a local golf course outside of work. Seth further enjoys spending time with family, watching Philadelphia sports, and walking his corgi pup named Winston.
Kathryn Holz
PT, DPT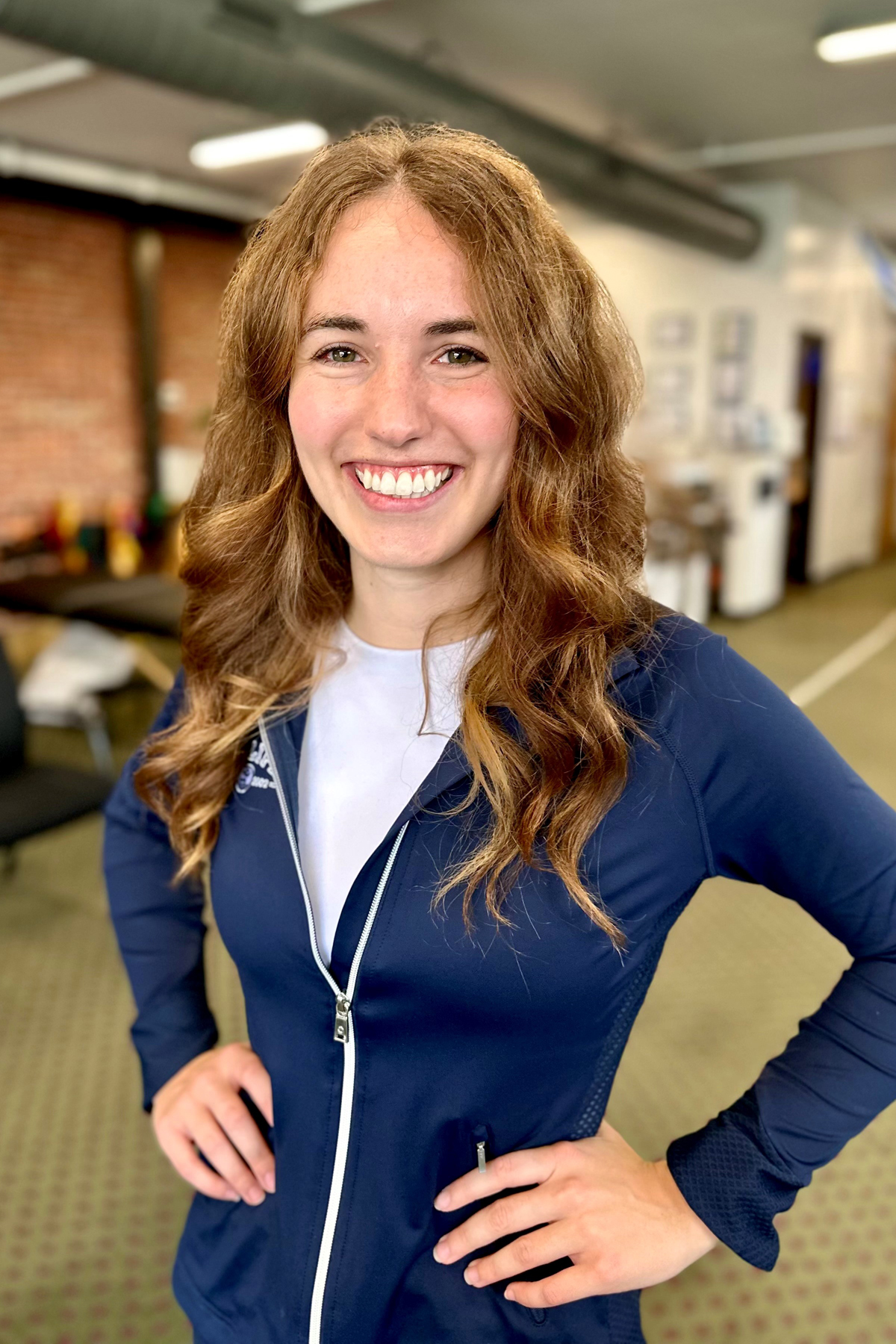 Kat attended Duquesne University in Pittsburgh, where she dual majored in Biology and Health Sciences. Kat also earned her Doctorate in Physical Therapy from Duquesne, where she started a club to re-home gently used assistive devices to those in need. Kat is certified in LSVT for the treatment of Parkinson's, but her ultimate passion is pelvic health and pelvic health education. She recently returned to the Philadelphia area following graduation and is excited to join the Mt. Airy community. Outside of the clinic, Kat enjoys hiking, thrifting, and listening to live music.
Tyra Woods
PTA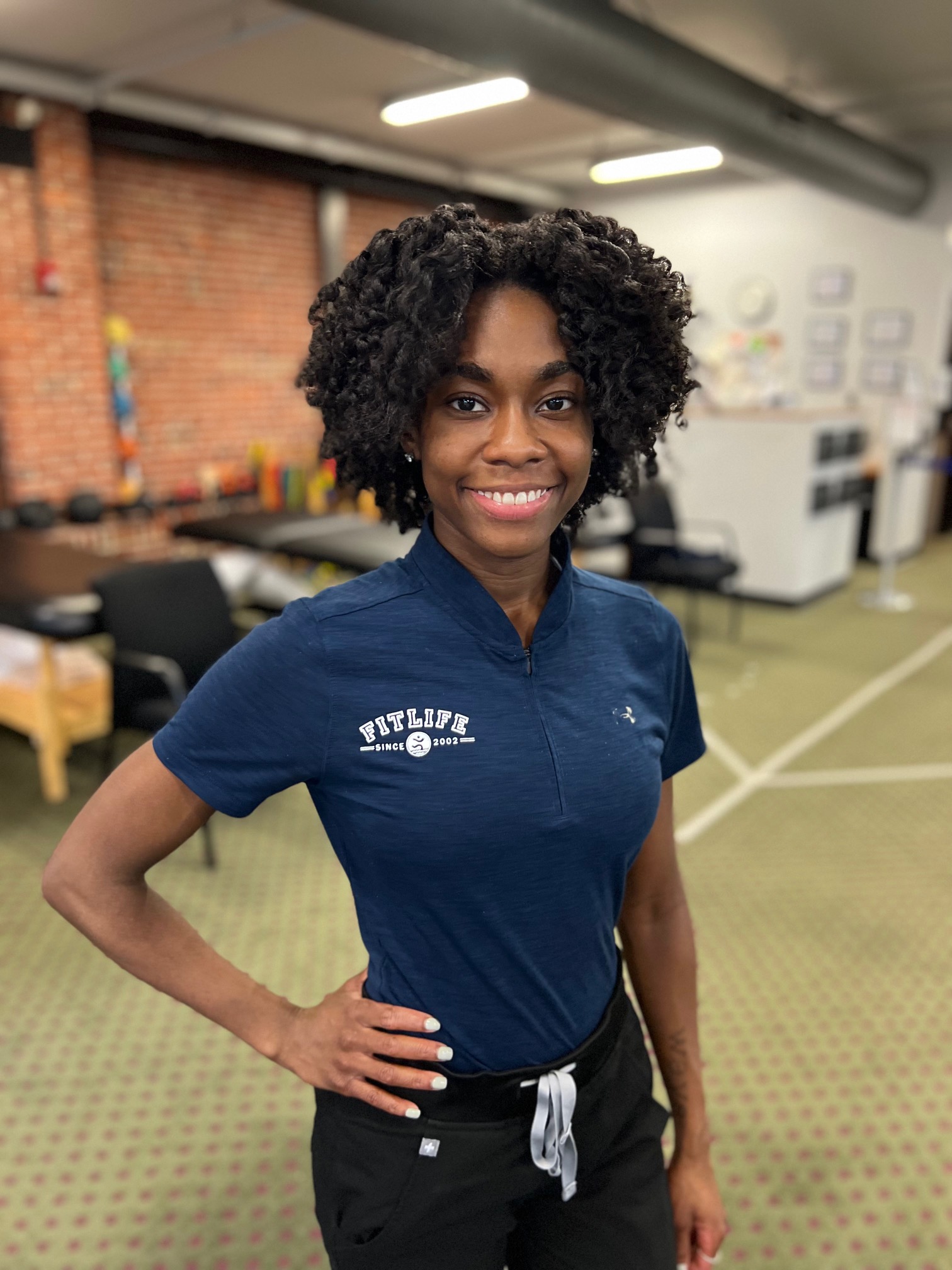 Tyra earned her Bachelor of Science degree from Hampton University in May 2019. Following graduation, she began her career in physical medicine as a Physical Therapy Rehab Technician at a local nursing home and rehabilitation center in the West Philadelphia area. She later decided to further her education at Harcum College, earning her Physical Therapist Assistant degree in May 2022. During her time at Harcum, she became an active member of the American Physical Therapy Association where she served as the Northeast Region Student Liaison in 2021. Tyra has over 18 years of dance experience and pre-professional ballet training, studying under multiple profound dance companies such as School of Dance Arts, Philadanco, The Philadelphia Ballet, Joffrey Ballet School, Alvin Ailey American Dance Theatre and Hampton University's Terpsichorean Dance Company. She has a passion for muscle recovery techniques and assisting her patients in their journey to restoring functional movement independence. Tyra is a zealous dog lover and enjoys dog sitting in her free time, as well as going to the gym and indulging in DIY home improvement projects.
Matthew Brown
Exercise Physiologist/Personal Trainer
Matt graduated from Temple University with a Bachelor's Degree in Exercise Sports Science. As as exercise sports student at Temple, Matt was a part of the Exercise Sports Science Club and participated in community service hours at marathons, providing runners with food and water. He completed an internship with Fire For Effect Athletics in the spring of 2021 where he taught Strong Man fitness classes, and instructed members how to perform the complex movements. He also did an internship with Einstein MossRehab in the cardiac rehab department, assisting heart patients by implementing exercise to improve cardiovascular health. Matt is passionate about becoming a physical therapist to benefit the well-being of others, and to promote fit and healthy lifestyles. In his spare time, he likes to exercise, go on trips, and listen to music. In addition to working as an Exercise Physiologist in FitLife's Physical Therapy department, Matt is now available to offer personal training in the fitness center. Contact Matt to talk about your training goals!
Colin Conmy
Exercise Physiologist/Personal Trainer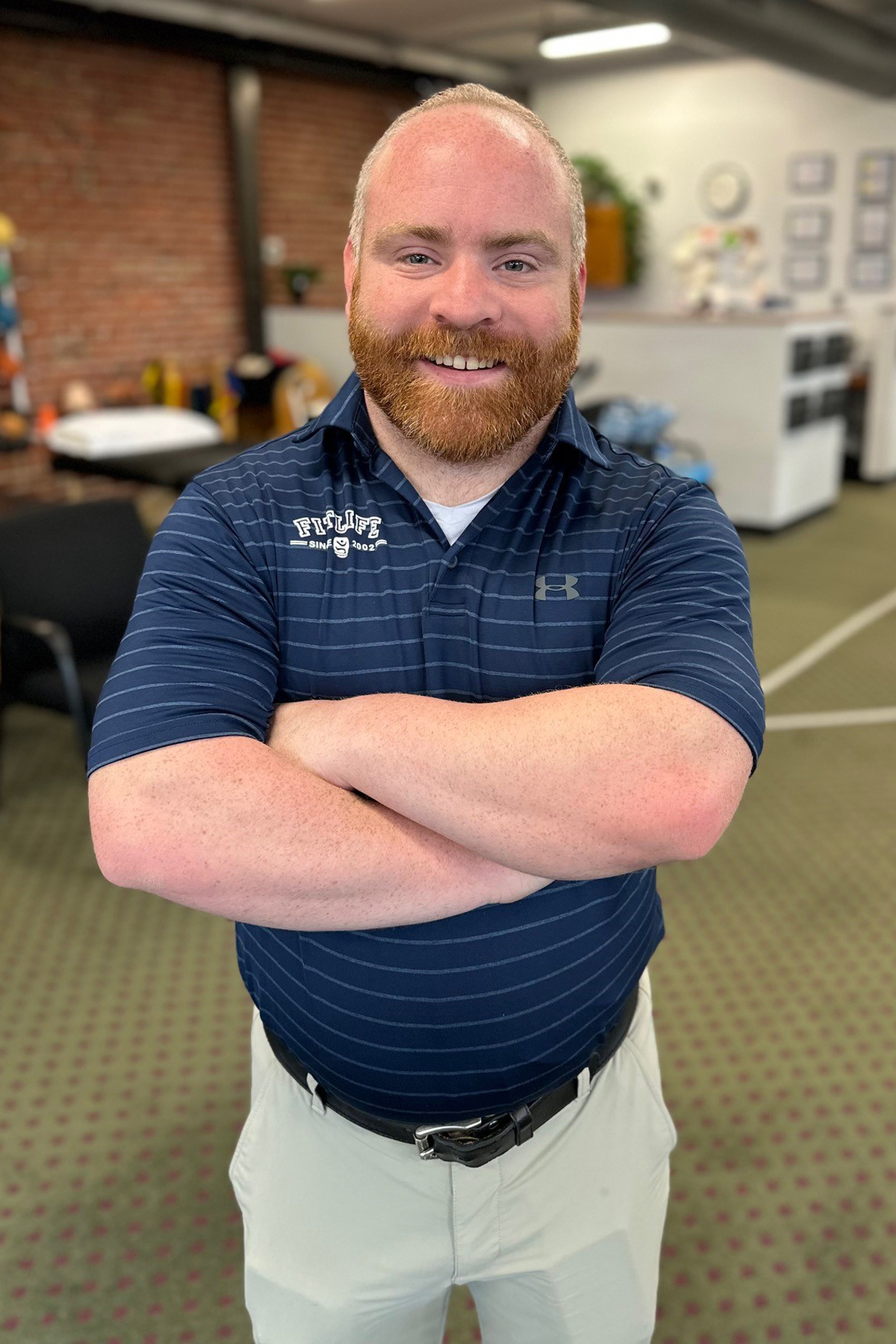 Colin attended Temple University where he graduated with a Bachelor's Degree in Exercise and Sport Science. While at Temple, he had an internship training the ROTC program for their fitness exam at the end of the semester. This included group circuit exercises and one-on-one lifting sessions. Colin also had an internship shadowing a high school athletic trainer where he observed proper techniques for taping, rehab procedures, and on-the-field first aid. He is passionate about becoming an athletic trainer to help athletes and see them thrive in their sports. Colin was a part of the Temple University Diamond Marching Band, where he went to the NCAA Bowl games with the football team. During his free time, Colin enjoys weightlifting, playing hockey, and watching Philly sports.
Tara McGowan Canally
Personal Trainer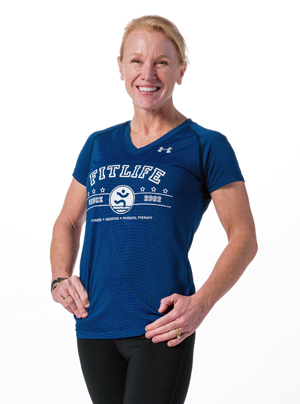 Tara received her Personal Training Certification, as well as a Certificate for Nutrition from the Personal Training Institute. She is a lifelong fitness fan, and as a dedicated personal trainer she helps her clients achieve their health and fitness goals with steadfast commitment. Tara has worked with a broad spectrum of individuals, from the novice to the seasoned athlete, and she is experienced in personalizing protocols to address her clients' specific wellness needs and objectives. Growing up in Chestnut Hill, and currently residing with her husband and son in Wyndmoor, Tara is very excited to be working back in her neighborhood!
Fran Kelly
Personal Trainer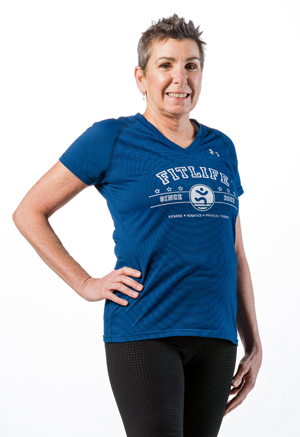 Fran has been a fitness professional and group exercise instructor for the past 25 years. This work has been a passion as well as a rewarding profession. Fran started as an aerobics instructor in the area and continued certifications in personal training, step aerobics, Spin, Slide, TRX, Zumba and water aerobics. She has also worked with children's fitness programs. Fran is a Philadelphia native and is married with three children.
Ashley Francis
Personal Trainer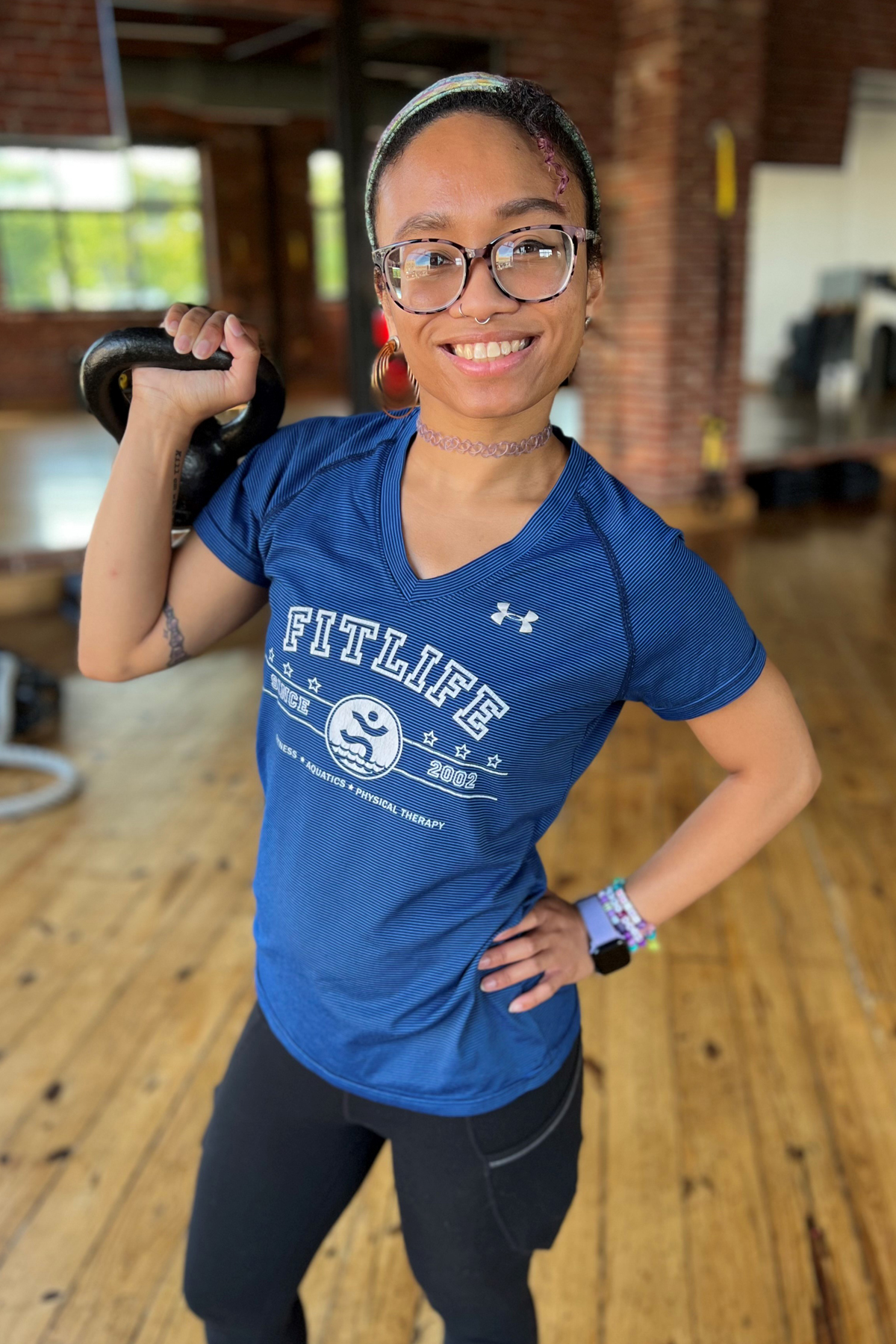 Ashley, "Ash", feels honored to join this welcoming community and do whatever she can to contribute to wellness at FitLife. She was born and raised not far from East Mt. Airy, and continues to live in the area. Growing up in the city opened her eyes to the "on the go" lifestyle that exhausts the everyday lives of so many. Noticing that happen in her own life by age 18, she was encouraged to search for what her purpose was. She focused on her own mental health and wellness, and soon realized she wanted to help heal others, just as she experienced this on her own. Ashley was also greatly impacted by group fitness instructors, and wanted to positively impact others in the same fun way. Ashley is an ACE Group Fitness Instructor, ACTION Certified Personal Trainer, with an ACTION Certification in Advanced Nutrition. As a growing fitness professional, Ashley is eager to share her love for wellness with others, and help people feel a sense of confidence. Her greatest goal is to help others realize their true potential, whether through personal training or group exercise experiences. Ashley takes pride in this as her life's purpose, and she hopes to transform lives through fitness! Contact Ashley to ask how she can help you on your journey!