Joseph Zeleznock
MSPT, Owner/Operator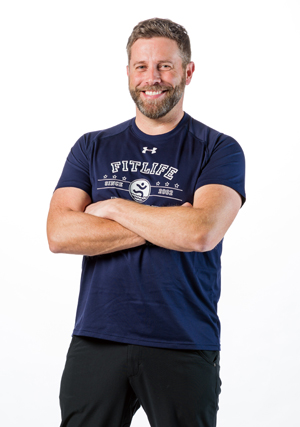 Joe is owner and operator of FitLife, as well as a Licensed Physical Therapist. Joe received his Bachelor's Degree from the University of Massachusetts at Amherst in Exercise Physiology. After graduation, he gained experience as an exercise physiologist in numerous outpatient physical therapy settings. From these experiences, his passion grew to open his own center that would provide comprehensive care for the patient and fitness member alike. He later moved to Pennsylvania and completed his Master's Degree in Physical Therapy from Neumann College. Throughout graduate school, Joe managed a wellness center which afforded him the opportunity to gain experience operating a full wellness center including fitness, aquatics and rehabilitation. Joe remains passionate about opening many FitLife facilities which include both fitness and rehabilitation under one roof, guided by highly trained staff while providing the best in customer service.
Erin Pizzeck
Fitness Operations Manager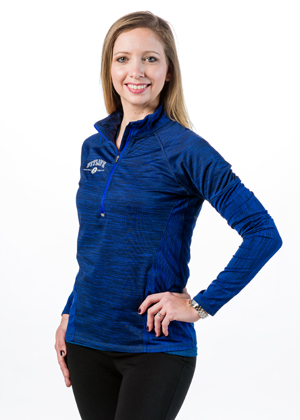 Erin joined the FitLife team in May 2010, and has served as the Fitness Operations Manager since 2013. Prior to starting at FitLife, Erin worked in the fashion retail industry as store manager and visual merchandising manager to various flagship women's fashion retailers in the area. During that time, Erin also completed her Bachelor's Degree in Graphic Design Communication at Philadelphia University in 2005, graduating at the top of her class in the School of Design. She has recently earned her Executive Master of Business Administration Degree through Villanova University's School of Business. Having previously lived in both Mt. Airy and Chestnut Hill, she appreciates the unique nature of the community, and enjoys being a part of it daily by working at FitLife. She is infinitely inspired by the patrons of FitLife, and embraces the mindset that to live an active and healthy lifestyle sets the groundwork for life-long good health and happiness.
Megan Ritz
PT, DPT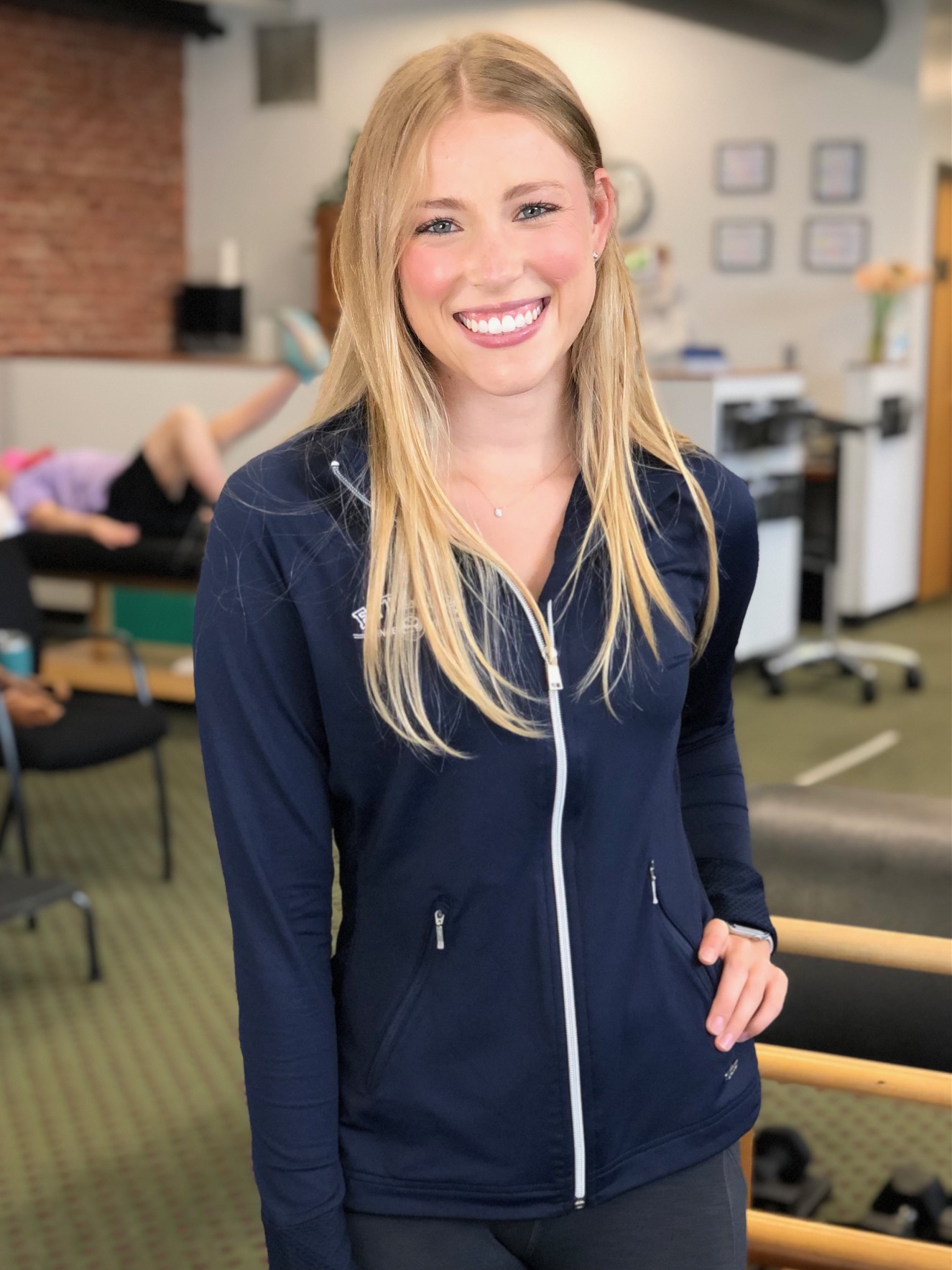 Megan attended Loyola University Maryland where she competed in Collegiate Division 1 Cross Country and Track and Field before transferring to the University of Scranton where she graduated Magna Cum Laude with a Bachelor's Degree in Exercise Science. In 2021, Megan earned her Doctorate of Physical Therapy from Temple University. White attending graduate school, Megan was active in the DPT Student Association where she was the Committee Head for the Community Outreach program, and she traveled to Guatemala on a medical service trip to bring Physical Therapy services to the underserved in the community. Megan is passionate about improving the wellbeing of her patients, and she aims to empower them through individualized treatment approaches that are tailored to their goals. In her free time, Megan is an avid runner, and enjoys listening to music, traveling, and spending time with family.
Olivia Shaffer
PT, DPT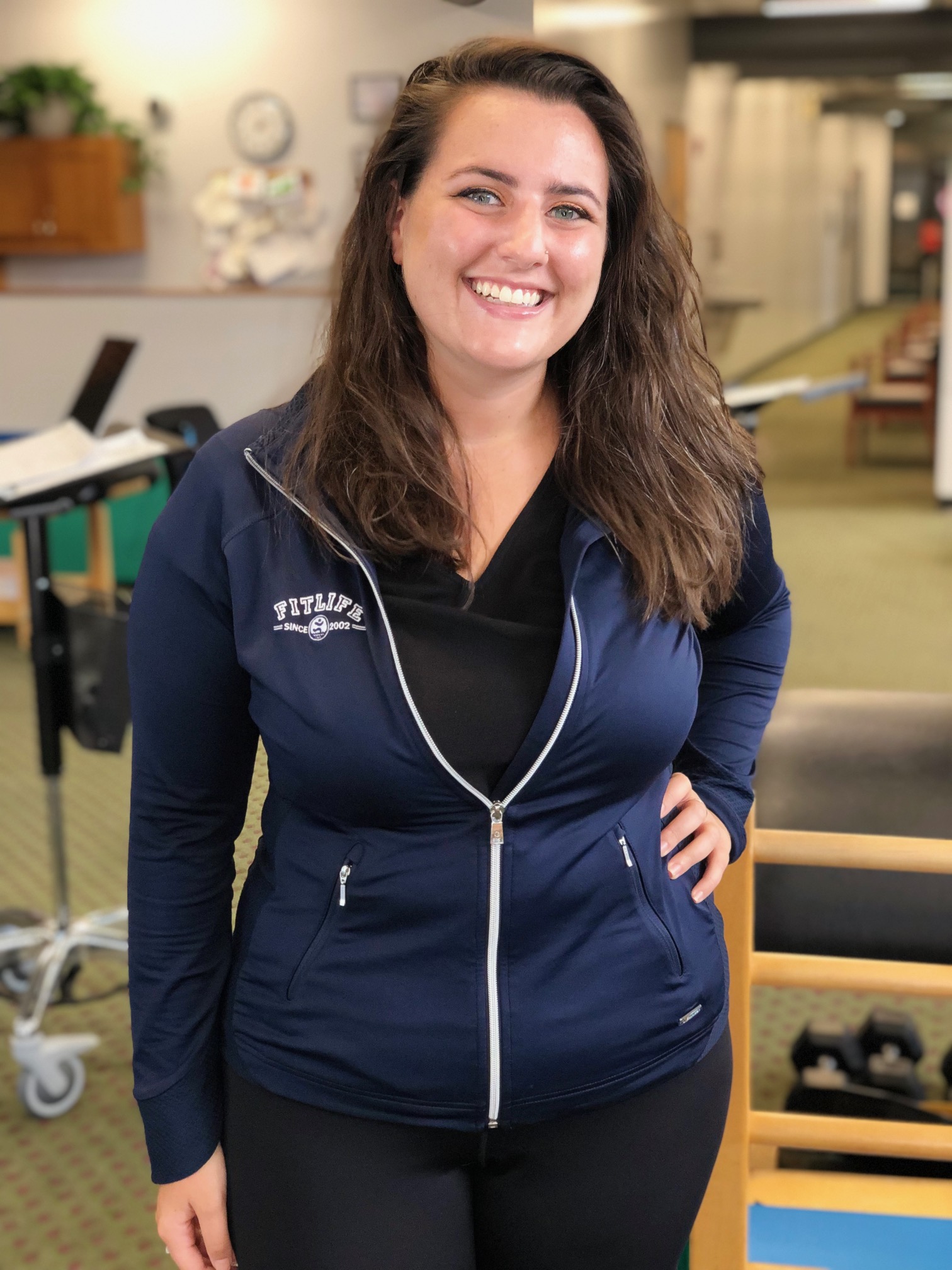 *Bio coming soon!
Tracy Galek
PT, DPT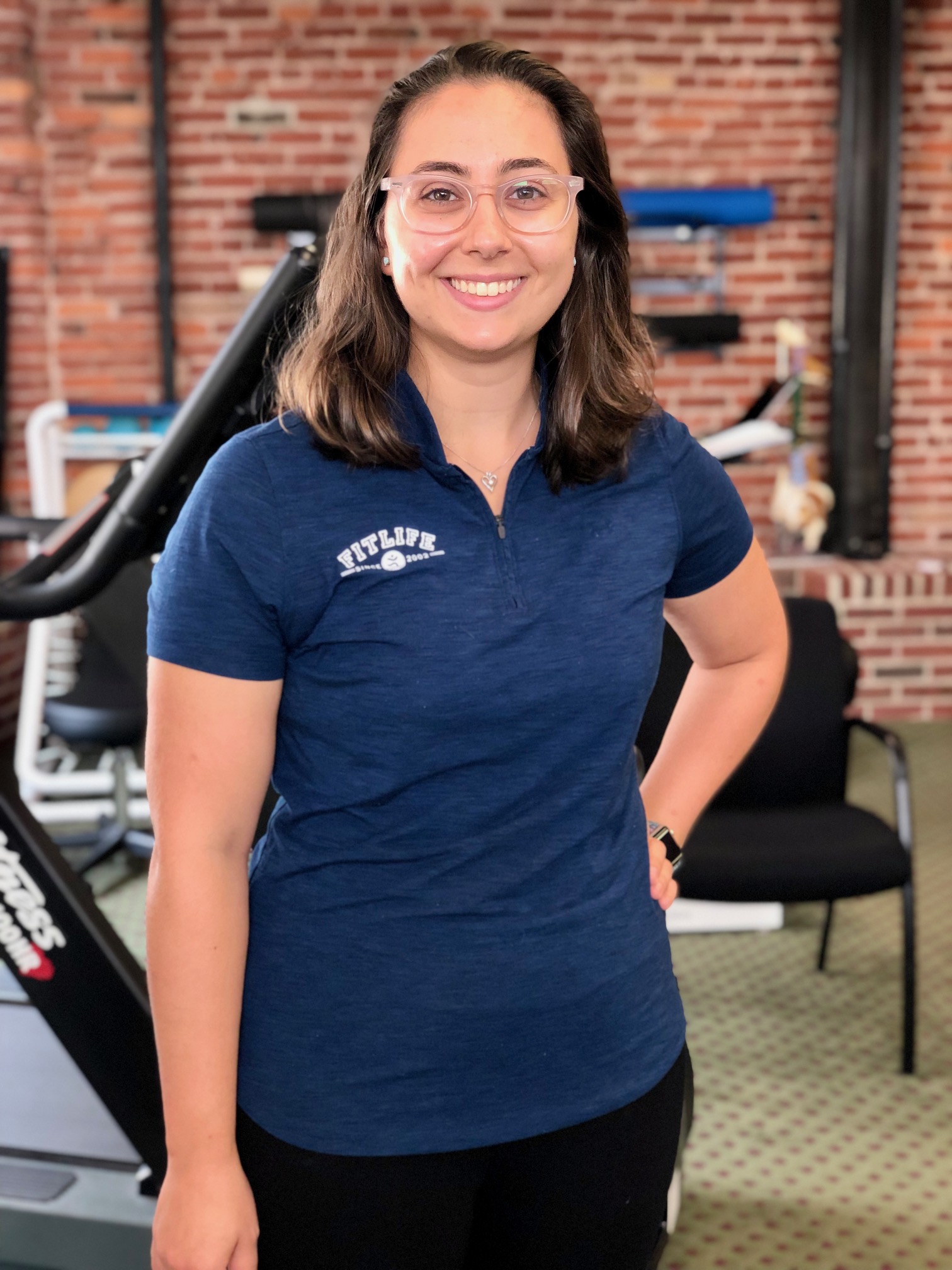 *Bio coming soon!
Rachel Miller
PT, DPT
Rachel attended Jacksonville University where she played Division 1 volleyball. She graduated Summa Cum Laude with a B.S. degree in Kinesiology in 2017. She obtained her Doctorate of Physical Therapy (DPT) from Drexel University in 2021. She grew up in Clearwater, FL and currently resides in Philadelphia. Rachel enjoys working out, going to the beach and spending time with her family and friends. She is also a huge sports fan and loves the Tampa Bay Lightning.
Kaitlin Frady
PTA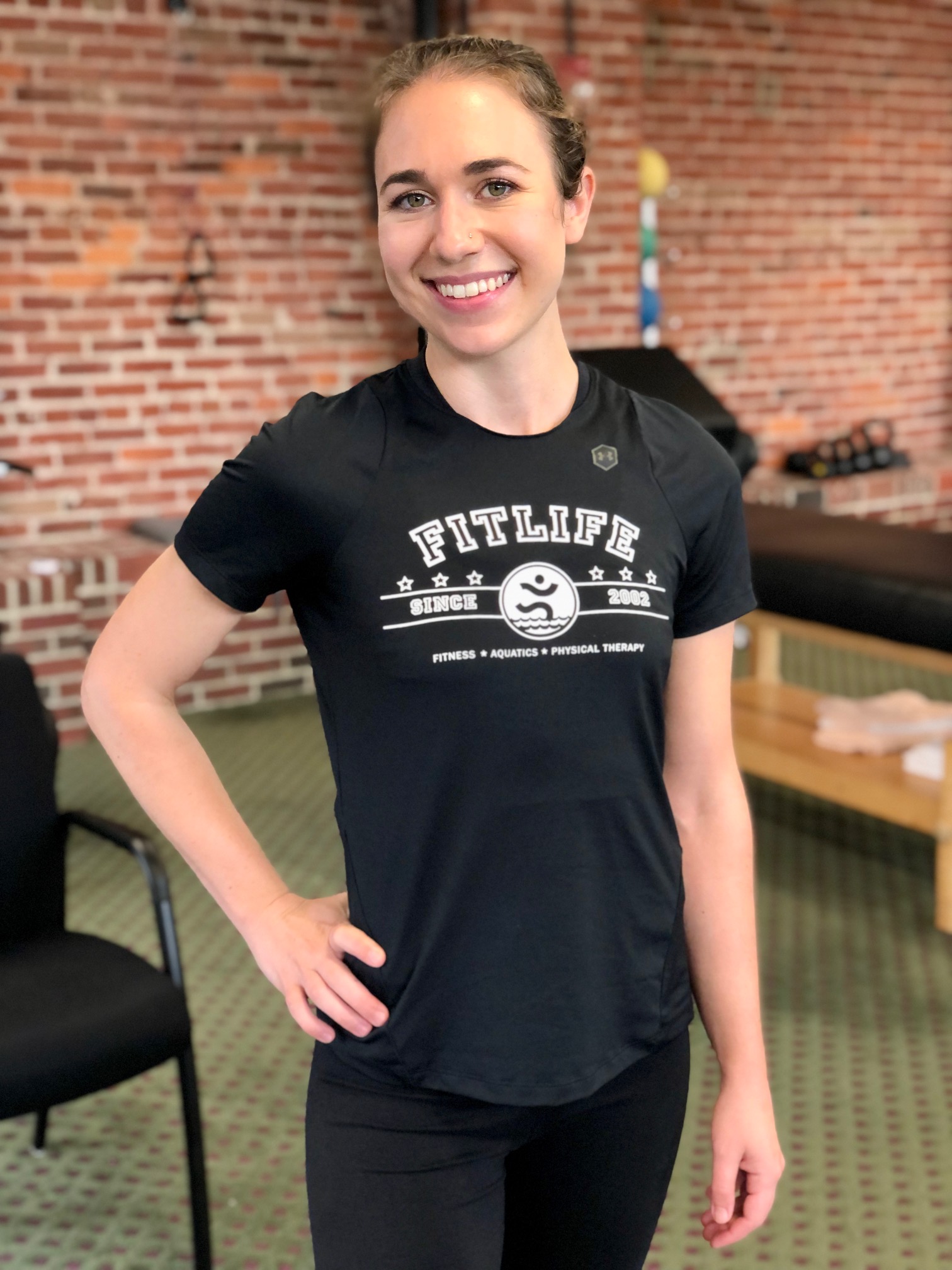 Kaitlin is a dual-licensed physical therapist assistant and massage therapist. Her clinical practice is informed by over 20 years of movement study in various disciplines, including martial arts, dance, physical theatre, yoga, and acrobatics. Following her graduation from the Evergreen State College (majoring in psychology and cultural anthropology), she stumbled into a career as a trapeze artist, which took her all over the world training, performing, and teaching. Kaitlin completed a rigorous full-time physical training program at the New England Center for Circus Arts in Vermont, then spent a year in New Orleans teaching circus arts within a French and Spanish language immersion school. Kaitlin graduated from Harcum College's PTA program in 2021.
Tricia Link
Exercise Physiologist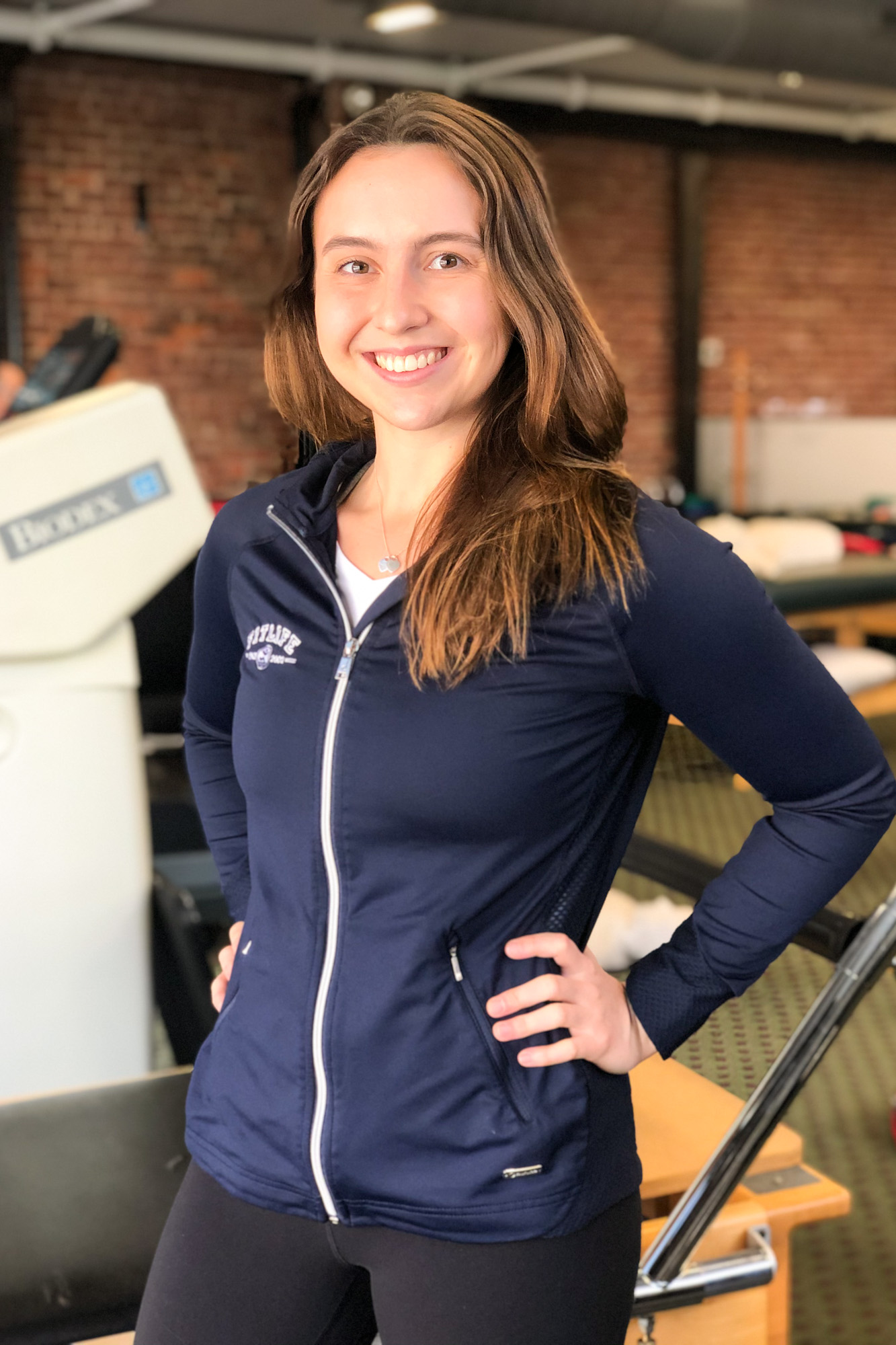 Tricia earned her Bachelor's Degree in Exercise Science from West Chester University in 2018. After graduation, she spent time working locally in autistic support and then spent a year working as a physical education teacher at a middle school on the island of Eleuthera in the Bahamas. Now she has returned to the Philadelphia area, joined the FitLife team, and is preparing for a future in the occupational therapy field. In addition to health and fitness, Tricia enjoys following Philly sports (especially the Phillies as a retired Batgirl), traveling, yoga, and cooking.
Matthew Brown
Exercise Physiologist
*Bio coming soon!
Tara McGowan Canally
Personal Trainer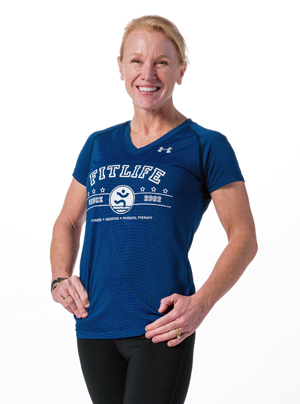 Tara received her Personal Training Certification, as well as a Certificate for Nutrition from the Personal Training Institute. She is a lifelong fitness fan, and as a dedicated personal trainer she helps her clients achieve their health and fitness goals with steadfast commitment. Tara has worked with a broad spectrum of individuals, from the novice to the seasoned athlete, and she is experienced in personalizing protocols to address her clients' specific wellness needs and objectives. Growing up in Chestnut Hill, and currently residing with her husband and son in Wyndmoor, Tara is very excited to be working back in her neighborhood!
Fran Kelly
Personal Trainer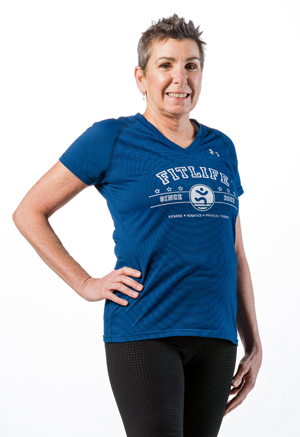 Fran has been a fitness professional and group exercise instructor for the past 25 years. This work has been a passion as well as a rewarding profession. Fran started as an aerobics instructor in the area and continued certifications in personal training, step aerobics, Spin, Slide, TRX, Zumba and water aerobics. She has also worked with children's fitness programs. Fran is a Philadelphia native and is married with three children.
Doris Swarn
Personal Trainer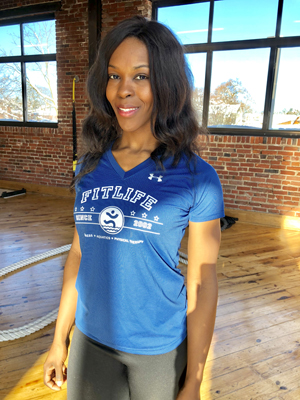 Doris graduated with a Bachelor's Degree in Business, and later acquired her Personal Trainer Certification from the American Council on Exercise. Doris has always been fitness oriented, but it was her work with CAMcare and Cooper Hospital as a health coach that inspired her to pursue personal training. Her goal is to educate people of all ages about the benefits of living a healthy lifestyle and to create fitness programs that help fulfill each person's goals. Doris has an extensive background in aquatics with certifications for USA Swimming and she has experience coaching both adult and youth swim teams. She also teaches water aerobics and Zumba courses around the city. In the spring and summer months, Doris participates on a competitive Dragon Boat Team and in fitness competitions. Doris is not a Philadelphia native, but it is a place she has come to call home.